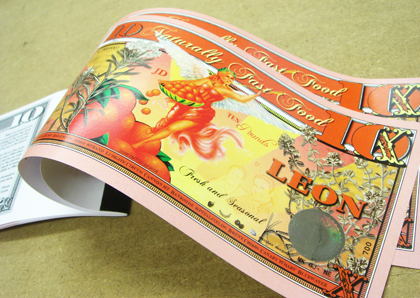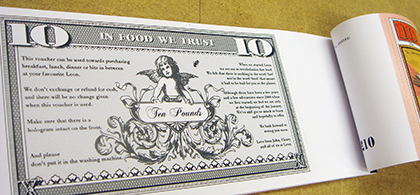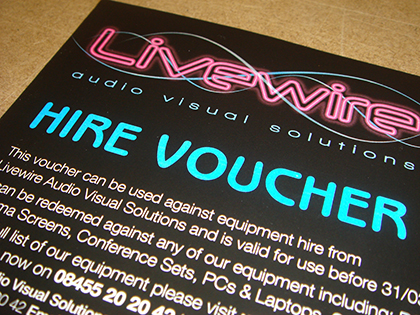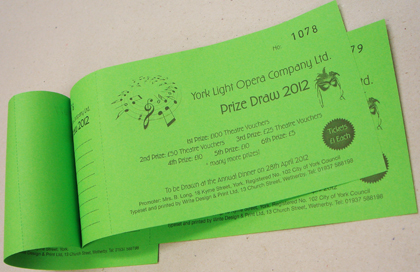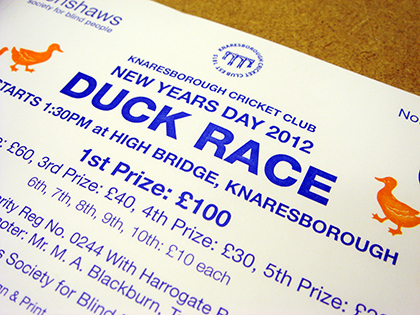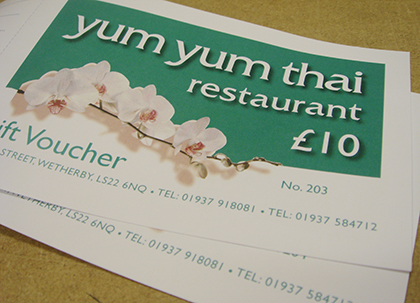 Ever wanted to offer your customers tickets for an event you are hosting, or add gift vouchers to your product range? Been put off by the large minimum order numbers or the hassle of tracking numbers sold?
We can provide the solution - low cost, short runs on tickets and vouchers, with our usual service of tailor-made designs!
As we are able to design, print and finish to small order quantites under one roof, gift vouchers and tickets are a viable option for you - without breaking the bank!
Our in-house consecutive numbering, perforating and booklet-making systems mean you can have professional looking, easy to monitor ticket and voucher solutions in quantities you require on a limited budget! Just ask us for more details!