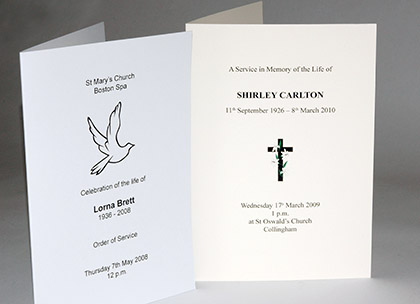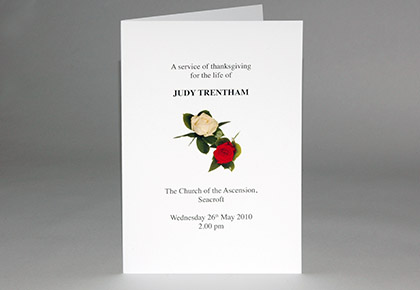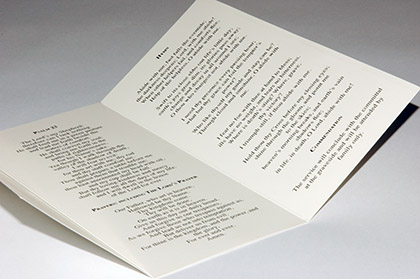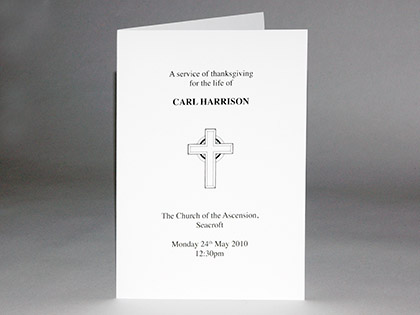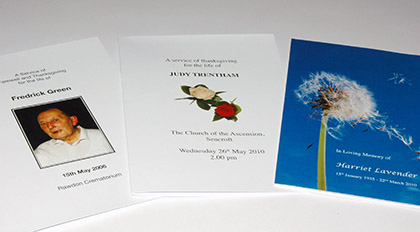 Funeral Order of Service
The passing of a loved one is an emotional and often stressful time. With many arrangements to be made in a short space of time, we can try to lighten the load slightly with our in-house Order of Service printing for funerals.
Any quantity can be ordered and we pride ourselves on handling your request with the utmost sensitivity and a priority service. Need them printed next day or even the same day? No problem.
The service is completely bespoke. Just supply us with your notes detailing the running order and we will put together a proof for your approval either in person or via email.
We can place a photo on the cover if you wish, simply supply us with this either in printed or digital format.
We also hold a large repository of many popular hymns, or are able to source any you require that we do not already hold on file.