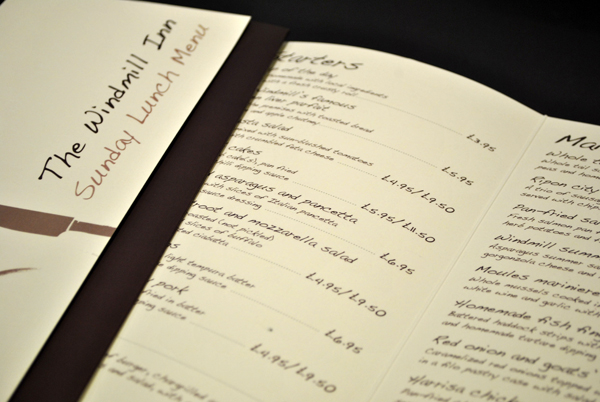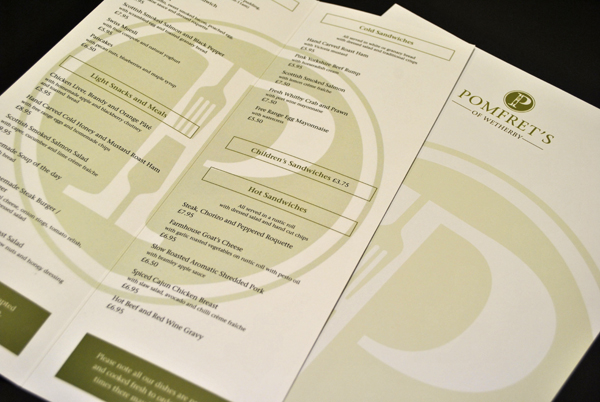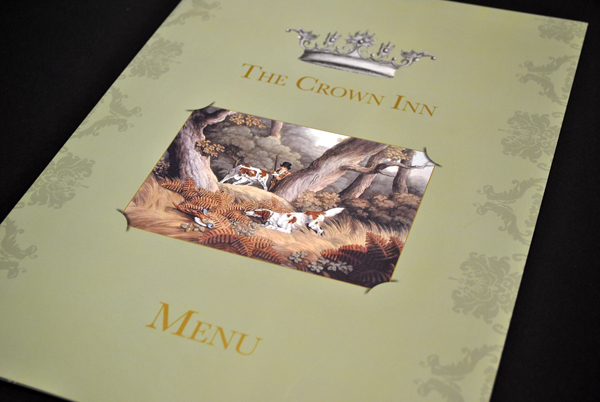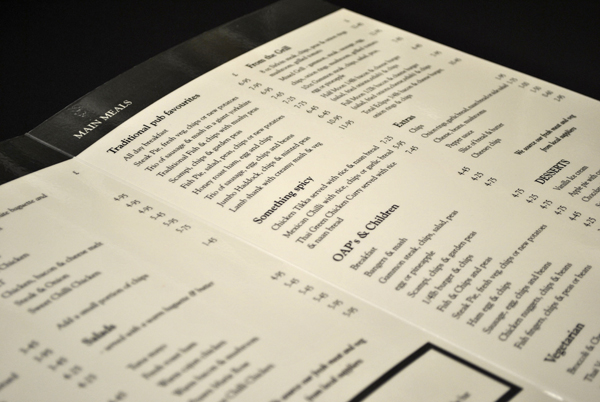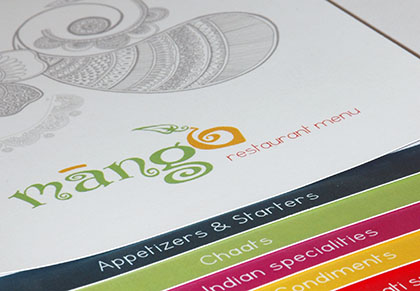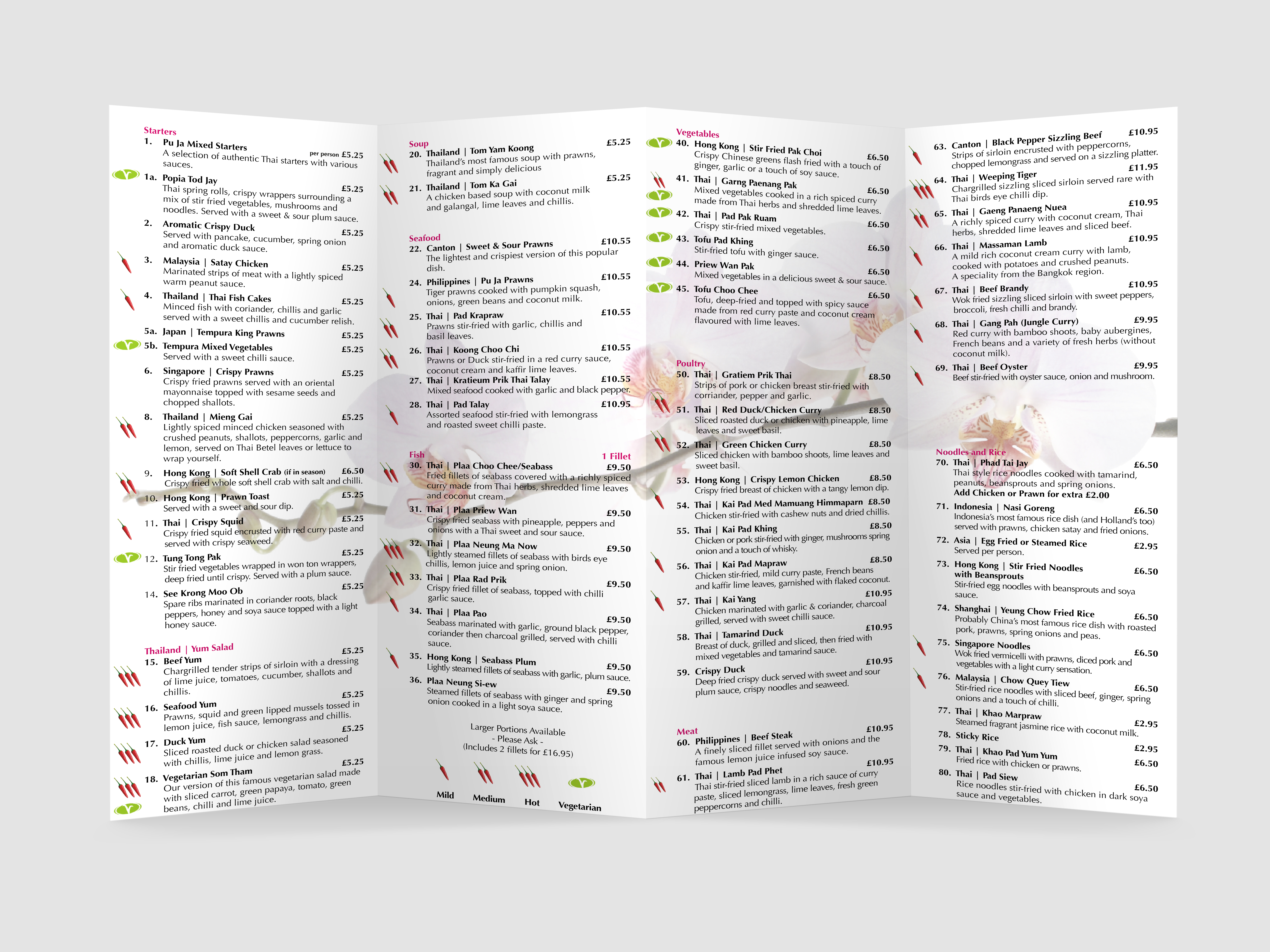 Restaurants, cafes, pubs, takeaways, sandwich shops, delis - menus are a vital part of the operation of these businesses.
They need to accurately present the details of what's on offer, as well as clearly showing the pricing.
The menu also needs to give a great impression of your establishment in a tastebud-tantalising manner!
Folding and lamination can add further attractive options and durability to the menu.