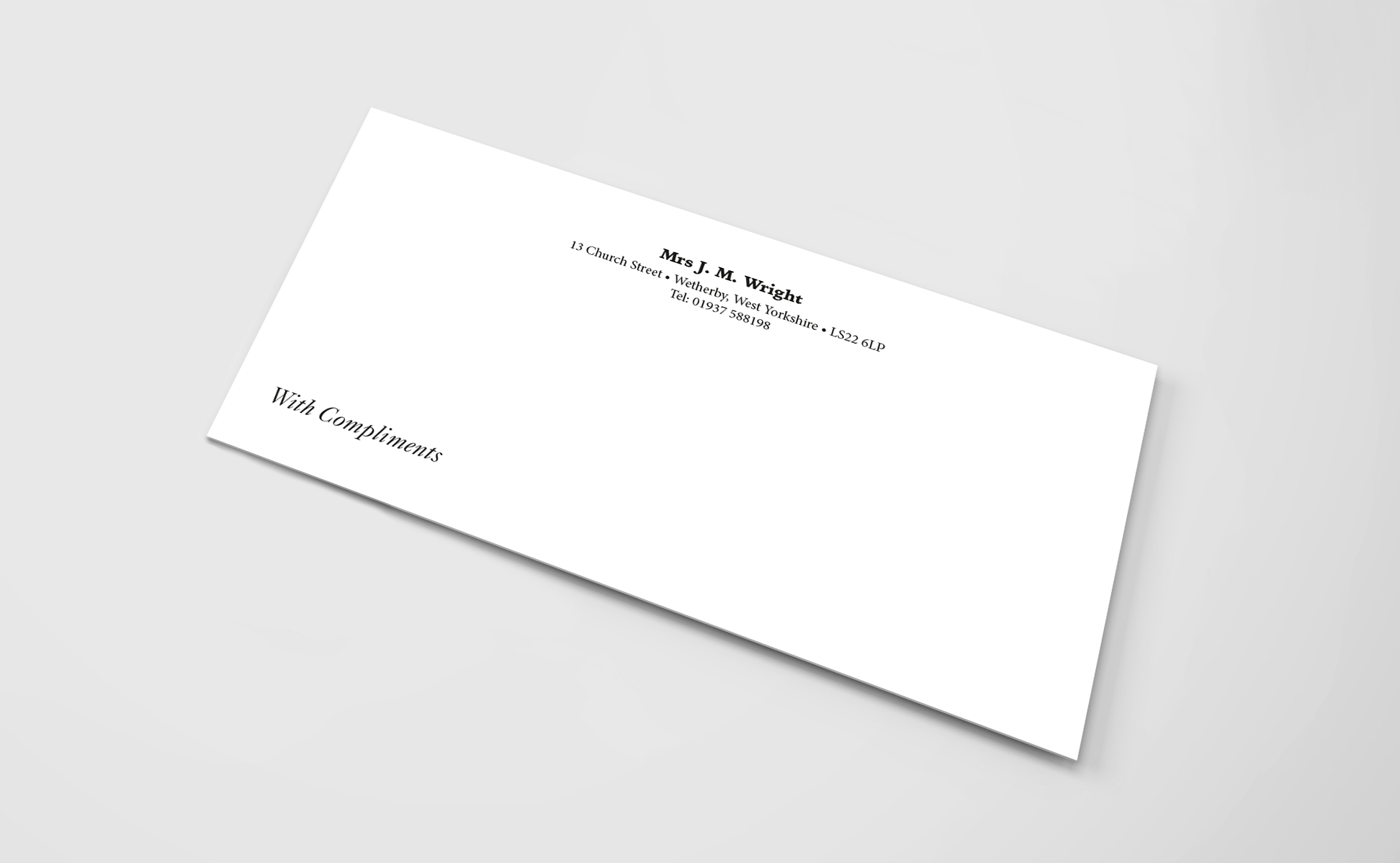 In this high-speed digital age, it's nice to be able to sit down and write a letter to an old friend or loved one.
And it's extra special if the letter is on personalised stationery, printed to perfection!
All our personalised stationery includes your details (choose from several templates and fonts) and is printed on high-quality Conqueror branded paper and card (choose your colour and finish).
Options available include A5/A4 letterheads, A6 correspondence cards and matching C6 envelopes, or DL compliment slips. Feel free to ask us if you have any other requirements.