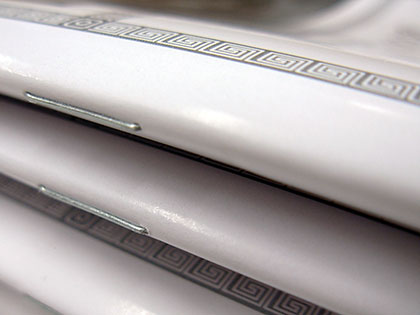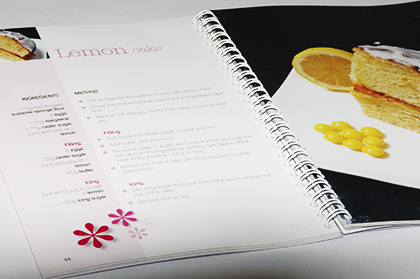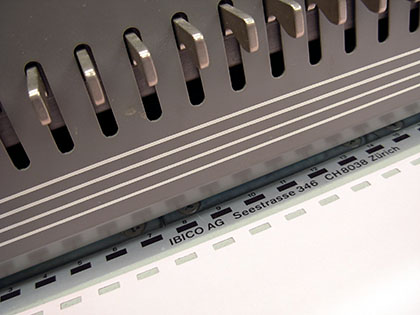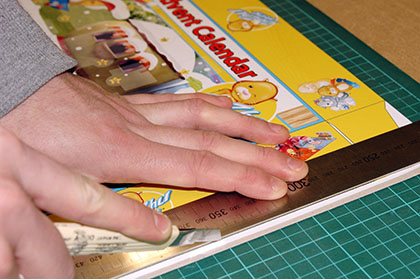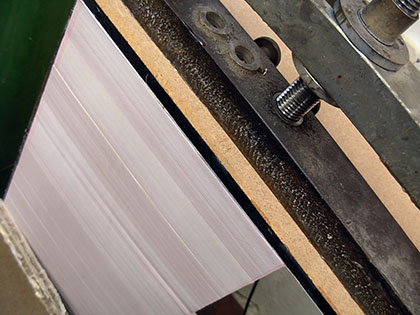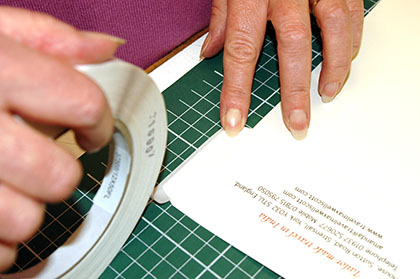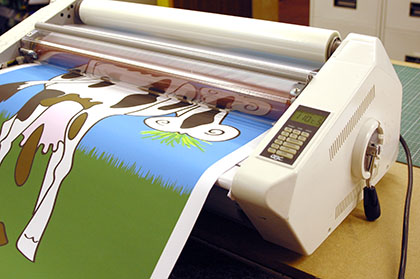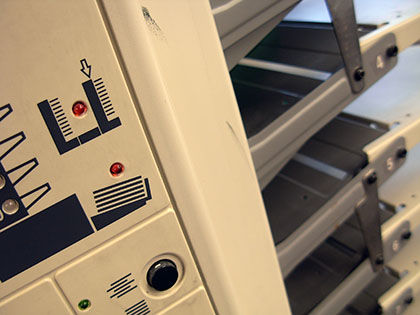 Print Finishing
Our in-house finishing department can add the final touch to your printing, including flyer and leaflet folding, saddle stitched booklets and magazines, stapling and taping, wire binding or comb binding.
All these services are available in-house, but please ask our advice if you require any other finishing options for your print job.
Another useful service we provide in-house is lamination and encapsulation. Lamination is when the sheet is coated in plastic, then trimmed to the edge of the page. Encapsulation will "sandwich" the document between two coatings with a seal around the outer edges.
Small documents upto A3 size can be encapsulated using cost-effective laminate pouches.
For larger items such as posters or POS, we can offer a fast-turnaround lamination or encapsulation for up to 24″ (600mm) wide and whatever length required.
Lamination and encapsulation would typically be used in conjunction with our poster printing service, in order to prolong the life of larger, more costly printed items.
Our versatile finishing department also offers the ability to custom perforate and punch your documents in any way you require.
Some of our customers have used this service for perforated tear-off reply slips and cards, raffle tickets and bespoke drilling and punching of swing tags, signage and bound documents.
Please don't hesitate to ask us if you would like any other custom finish to your document - the chances are it can be done and we will advise you of the best way to go about it!